Results for the first Probus Photographic Competition for the Douglas Patterson Trophy were announced by Len Morel at the Christmas Lunch and Ladies Day Meeting 6th December.
The theme for the competition was plants or plant-life and there were nearly 50 entries. Click here to see all the entries.
The competition was judged by an independent judge and he was impressed by the standard of all the entries.
Thanks to Len Morel who has organised and run the competition.
Click here for details of the 2022/2023 Photographic Competition.
1st Prize – Paddy & Susan Clark
Judge's Comments – I love everything about this picture. The colour of the poppy. The detail of the raindrops, the shallow focus and the angle of the view. Very simple and dynamic composition.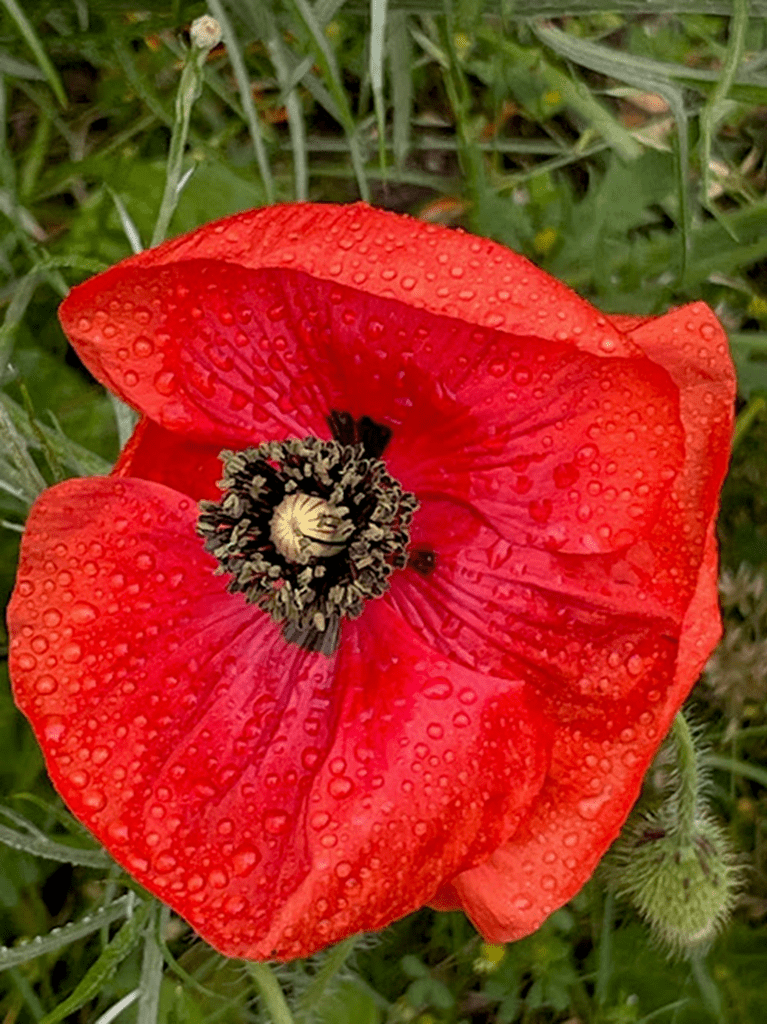 2nd Prize – Mike Tomkins
Judge's Comments – Perfectly captured butterfly. The colours combine really well with the soft focus of the background. There is still detail in the blacks of the butterfly.

3rd Prize – Rob Angel
Judge's Comments – The tree tells the story of a 100 storms. Simple composition of a great subject well exposed in front of a threatening sky.

Honourable Mentions
Honourable Mention 1 – Brian Parker
Judge's Comments – Wonderful energy in the picture from the rain. Ever so slightly over exposed could increase the drama by darkening by half a stop.

Honourable Mention 2 – Brian Parker
Judge's Comments – Great shadow play with light and plants. Probably best as a clean black and white image.

Honourable Mention 3 – John Brace
Judge's Comments – Has the feeling of a painting more than a photograph. Really great contrast of the harsh terrain and delicate flowers.
Honourable Mention 4 – Mike Tomkins
Judge's Comments – Lovely backlit shot. Could benefit from a shallow depth of field to blur the background.